Thoughts are powerful because …
Pastor Nomthi Odukoya @ Mother's Day Sunday service
It was an awesome time in the presence of the Lord at the May 12 Mother's Day Sunday service at The Fountain Of Life Church.
Believers have been admonished to be resolute in their conviction about God's faithfulness to bring to pass His promises to them and remain,…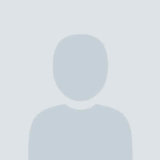 Sister Nike Odukomaiya
The testimony you are about to read is a reminder that the enemy seeks only to steal, kill and destroy the life and joy God has given us but holding onto Jesus, our sure (more…)
LISTEN TO LIVE MESSAGE
Listen to inspiring messages by Pastor Taiwo Odukoya. Also remember to subscribe to our Youtube Channel to watch live services from the Fountain of Life Church. Be blessed in Jesus Name
Jeremiah 33:3; Ephesians 1:15-23
Let us use these scriptures to pray for Nigeria, the Church and ourselves.
Jeremiah 33:3(NKJV)
Call to Me, and I will answer you, and show you great and [a]mighty things, which you do not know.