WORSHIP HIS MAJESTY CONFERENCE
Thoughts are powerful because …
Pastor Taiwo at the November 10 Sunday services said that the Word of God is powerful enough to turn any situation in believers' lives around. He however noted that the Word must mix with faith and be declared boldly in
God is a God of justice and strategy. He knows when things should happen to you. That is why He decided you would be born when you were born. He waits so that you will not feel miserable. While you are still waiting for His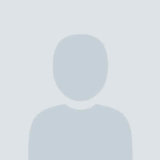 Sister Nike Odukomaiya
The testimony you are about to read is a reminder that the enemy seeks only to steal, kill and destroy the life and joy God has given us but holding onto Jesus, our sure (more…)
LISTEN TO LIVE MESSAGE
Listen to inspiring messages by Pastor Taiwo Odukoya. Also remember to subscribe to our Youtube Channel to watch live services from the Fountain of Life Church. Be blessed in Jesus Name
Isaiah 60:10-11; Hebrews 4:9; Hebrews 10:23
Let us use these scriptures to pray for Nigeria, the Church and ourselves.
Isaiah 60:10-11 (NKJV)
The sons of foreigners shall build up your walls, And their kings shall minister to you; For in My wrath I struck you, But in My favor I have had mercy on you.
Therefore your gates shall be open continually; They shall not be shut day or night, That men may bring to you the wealth of the Gentiles, And their kings in procession.