Thoughts are powerful because …
THE SPIRIT OF RESTORATION
In continuation of the message he started the previous Thursday, Pastor Taiwo at the October 20 Sunday service said that the Spirit of God always appears first when God wants to fulfill His promise in the lives of His children,
Taking her text from Psalms 33:18-19 which is the promise for the week, Pastor Nomthi, admonished the congregation at the October 20 Sunday service that God never forgets His own no matter how long it takes for His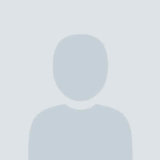 Sister Nike Odukomaiya
The testimony you are about to read is a reminder that the enemy seeks only to steal, kill and destroy the life and joy God has given us but holding onto Jesus, our sure (more…)
LISTEN TO LIVE MESSAGE
Listen to inspiring messages by Pastor Taiwo Odukoya. Also remember to subscribe to our Youtube Channel to watch live services from the Fountain of Life Church. Be blessed in Jesus Name
PSALM 33:18-19; Isaiah 61:7; 1 John 3:8b
Let us use these scriptures to pray for Nigeria, the Church and ourselves.
Psalm 33:18-19 (NKJV)
Behold, the eye of the Lord is on those who fear Him, On those who hope in His mercy, To deliver their soul from death, And to keep them alive in famine.