Thoughts are powerful because …
PRECISION OF THE HOLY SPIRIT
In continuation of his message on the Holy Spirit, Pastor Taiwo at the July 7 Sunday service said that believers' journey in God's Kingdom is

Pastor Nomthi, while encouraging the worshippers from Isaiah 61:3 at the Thursday Showers service, said that believers should always put….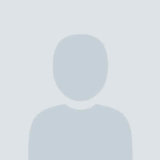 Sister Nike Odukomaiya
The testimony you are about to read is a reminder that the enemy seeks only to steal, kill and destroy the life and joy God has given us but holding onto Jesus, our sure (more…)
LISTEN TO LIVE MESSAGE
Listen to inspiring messages by Pastor Taiwo Odukoya. Also remember to subscribe to our Youtube Channel to watch live services from the Fountain of Life Church. Be blessed in Jesus Name
John 14:13; Genesis 17:2 & 6
Let us use these scriptures to pray for Nigeria, the Church and ourselves.
John 14:13 (NKJV)
And whatever you ask in My name, that I will do, that the Father may be glorified in the Son.