Thoughts are powerful because …
Pastor Taiwo at the December 8 Sunday service said that God directs the steps of His children and this causes them to experience joy, irrespective of their circumstances and situations. This, he said, would come with knowing,
Not a single promise of God has failed, will fail or can ever fail. God will always keep His promises. His promises are Yes and Amen. Pastor Nomthi said this at the December 8 Sunday service while speaking on the promise for this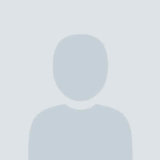 Sister Nike Odukomaiya
The testimony you are about to read is a reminder that the enemy seeks only to steal, kill and destroy the life and joy God has given us but holding onto Jesus, our sure (more…)
LISTEN TO LIVE MESSAGE
Listen to inspiring messages by Pastor Taiwo Odukoya. Also remember to subscribe to our Youtube Channel to watch live services from the Fountain of Life Church. Be blessed in Jesus Name
1 Kings8:56;
Let us use these scriptures to pray for Nigeria, the Church and ourselves.
1 Kings 8:56 (NKJV)
Blessed be the Lord, who has given rest to His people Israel, according to all that He promised. There has not failed one word of all His good promise, which He promised through His servant Moses.