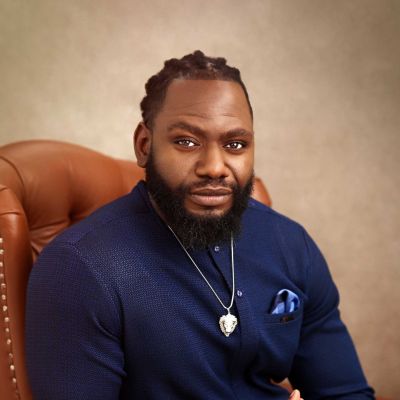 Pastor Jimmy Odukoya
Pastor Jimmy Odukoya is the Senior Pastor and Chairman of the Board of Trustees of The Fountain of Life Church. He is the son of the late Pastors Taiwo and Bimbo Odukoya, the founding pastors of the Church. Pastor Jimmy is a man of many gifts, who has counselled many in relationships, mentored many young people and has also been active in the music and acting space. His call to ministry unfolded during his residency in Tulsa, Oklahoma, United States of America, where he was part of the active leadership team of Greenwood Christian Center (now Transformation Church) led by Bishop Gary and Debbie McIntosh. He functioned as the Executive Assistant to the then Associate Senior Pastor Calvin Battle, in addition to his role as the Church Administrator. He was involved in organizing various church activities, including speaking at quarterly conferences, which contributed immensely to the ministry's growth and development. He was ordained as a licensed minister in the state of Oklahoma in 2007. In 2009, during one of his visits to Nigeria, Pastor Jimmy was ordained as a pastor at The Fountain of Life Church. He moved back to Nigeria in October of 2010 and assumed the role of Associate Pastor at Church 3:16, the youth ministry of The Fountain of Life Church, a role in which he functioned for two years. He then moved to the role of Coordinating Pastor of the same youth church in February 2012 and functioned in that role for seven years. In 2019, in alignment with the mission set forth by his father, Pastor Taiwo Odukoya, to reach a younger demographic across the country, Pastor Jimmy established "The CAVE." This initiative provided a safe haven for individuals to seek God's love, meet with the dynamic power of Jesus and discover their purpose and calling without fear of judgment. His professional acting journey commenced sometime in 2016 in Lagos, Nigeria. In no time, he became a leading actor in Nollywood with a familiar presence on both television and cinema screens across Nigeria. Over the years, he has achieved notable success in the film industry, earning recognition as one of the most prominent figures. His career reached a significant milestone with his appearance in the blockbuster Hollywood production, "The Woman King", alongside the esteemed Viola Davis and a talented ensemble cast. Through his international projects, Jimmy has represented Nigerian excellence in various countries, including South Africa, Ghana, and the United Kingdom. He holds a bachelor's degree in Business Administration, with a minor in Public Relations and Advertising from the Oral Roberts University in Tulsa, Oklahoma, and an MBA in Business Administration from the same institution. Pastor Jimmy took on the role of the Senior Pastor and Chairman, Board of Trustees of The Fountain of Life Church after the death of his father, Pastor Taiwo Odukoya, on the 7th of August 2023.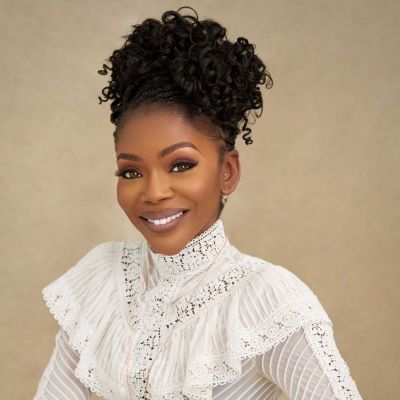 Pastor Toluwani Odukoya
Pastor Toluwani Odukoya is a multifaceted individual, serving as a pastor, mother, worship leader, recording artist, and marketing professional. Pastor Toluwani received her ordination in June 2016 at The Fountain of Life Church, mentored by her late parents, Pastors Taiwo and Bimbo Odukoya. In 2018, she was appointed as the Music Director at The Fountain of Life Church. Her passionate worship, spirit-filled teachings, and dedication to the Gospel have garnered a widespread following extending beyond Nigeria's borders. Renowned for crafting authentic songs and messages rooted in her genuine relationship with Jesus Christ and her love for the Holy Spirit, Pastor Toluwani is committed to helping fellow children of God find their place as sons and daughters of God in various aspects of life, including their homes, neighborhoods, workplaces, businesses, churches, and communities. Her ultimate dream is to witness the full transformation of individuals into Christ's image, igniting their passion for Jesus and, consequently, leading more souls into the Kingdom. Pastor Toluwani has a special affinity for women and established a women's online prayer platform in 2016, where thousands of women from around the world gather weekly for prayer. After seven years of leading this initiative, she stepped back in 2022 to prioritize her family responsibilities. She recognizes the pivotal role women play, especially within their homes and in shaping the lives of their children, who, in turn, influence the world. Pastor Toluwani's career spans various industries, including technology, finance, FMCG, food and beverage, and electronics. She has held significant positions and achieved prominence in her career, while continuing to shine as a light in the marketplace. She holds a Master of Arts degree in Advertising from Buckinghamshire New University in Buckinghamshire, UK, and a Bachelor of Arts degree in Government Pre-Law, with a minor in Public Relations and Advertising, from Oral Roberts University in Oklahoma, United States of America. Additionally, Pastor Toluwani serves as a board member for the Bimbo Odukoya Foundation.