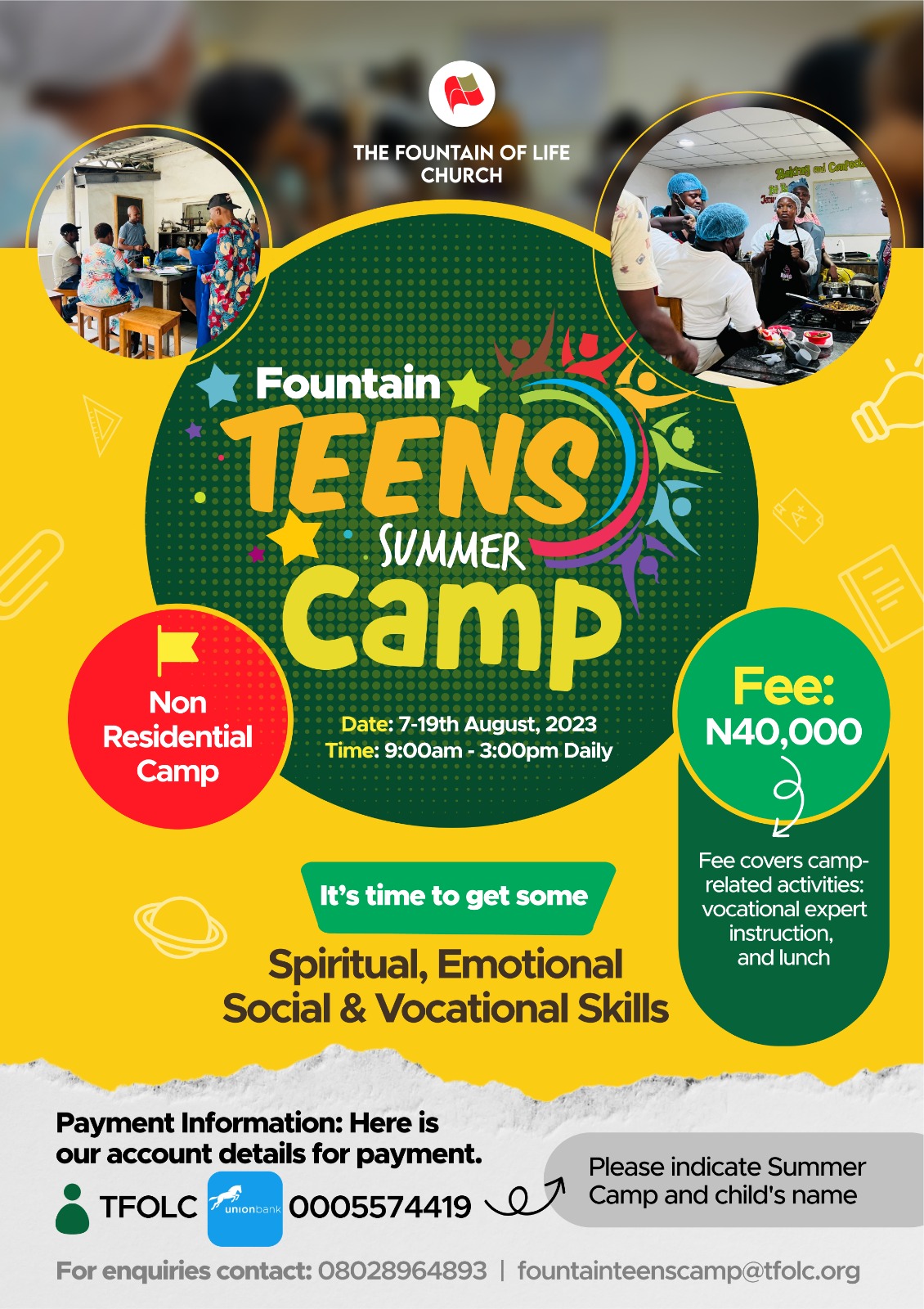 Join Fountain Teens Summer Camp. It promises to be an unforgettable experience through enhancement of communication skills, spiritual nourishment (Believers Class), and building of connections while developing resilience.
There will also be recreational activities and vocational classes, like photography and fashion design. Don't miss out on this incredible opportunity.
Register now with N40,000 to secure your teenager's spot.
For more details, contact 08028964893 or fountainteenscamp@tfolc.org
The registration window has closed.